Blockchain technology for preventing financial fraud: A USD 2 billion Wirecard case study
"How blockchain technology combined with new age accounting mechanism of triple entry bookkeeping can proactively prevent financial frauds"
Technology for governance - boon or bane
For the last four decades, there has been a rise in the usage of technology to improve governance. To quote Honorable Prime Minister of India Shri Narendra Modi's words, "use of technology in the administration process reduces corruption and increases efficiency".[As reported by PTI, Honourable Prime Minister Modi said "Technology transforms people's lives. From mitigating poverty to simplifying processes, ending corruption to providing better services, Technology is omnipresent. It has become the single-most important instrument of human progress." (Article in Financial Express, 6th July,2015)]
In my opinion, utilization of technology as a 'guarantor or authenticator' of a transaction has the potential to trigger a change in human psychology that ensures greater integrity from human beings in any transactional activity. Let us take the example of demonetization which happened a few years back and the accompanying digital push for payment. According to <>, Income Tax Department of Government of India was successful to add more than 30 million new taxpayers into purview in the following assessment year. This was because the citizens who used digital payments understood that their transactions can be traced back to them using their KYC IDs such as their PAN (Permanent Account Number).
However, the way technology is used might create problems instead of solving them. The technology backbone should have features of incorruptibility and independence built-in based on the available legal framework and governance mechanisms. It should not have backdoors and opaque underlying layers accessible by entities willing to exploit it for their benefit. 
I believe one of the ways to achieve incorruptible systems is to encrypt the data such that it is not accessible in a readable form to any entity other than the underlying intelligence of the system. This is one of the ways that trust can be built-in to the system as an underlying design principle. Trust-in-design is essential for governance tech. There can be rewards and penalties as well associated to reward good behaviour and penalize bad behaviour. Good and bad in this case being based on the 'rules' or 'governance principles'.
I believe blockchain technology is one of the best ways to establish trust-in-design. It might not be a self-sufficient technology per se, and would need the help of IOT (Internet of Things) and AI (Artificial Intelligence) perhaps to establish a full-fledged independent governance technology framework.
Rise of financial audit frauds
Historically, there are some who have helped form and upheld laws, rules and governance mechanisms and there are others who have found ways to bypass or break these laws and rules for their benefit. 
An auditor is perceived by law upholding bodies as independent reviewers who act on the behalf of the greater interest of the common public and not the interest of the company they are auditing. This trust is placed on the auditors even though they get paid from the company for their job. Auditors have been given the honorable task of helping upheld the rules expected to benefit the society. However, in recent times, it seems this trust in them has been vio debatable if they have done a good job at it.
A recent estimate suggests that more than 20,000 crore rupees (USD 2.8 Billion) is being paid to auditing firms as fees for statutory auditing annually in India. [ Based on findings from reports published by Prime Database Group, the Big 4 (Deloitte, EY, PWC and KPMG) amassed audit income fees in the ballpark of Rs 632.6 Crores. It is estimated that of the 1621 enlisted companies accrued income of up to Rs 2000 Crores as reported in the Economic Times (29th Nov, 2018).]
In the recent case of Wirecard where the money disappeared from the bank and the auditing firm defaulted to ask them bank statements for the last three years.[In recent developments pertaining to the Wirecard saga, which was being closely monitored by the Financial Times, it was published that there were discrepancies in their profit reporting for their business units in Dublin and Dubai. In the subsequent report by auditor KPMG, they were unable to ascertain the veracity of the income source.]
Auditing companies as well as the Wirecard and its bank have interoperable technology infrastructure to aid the process of auditing but the technology itself is limited by the ability of its users to manipulate the prescribed functions or tasks that it is supposed to accomplish.
In the given case if the software that the auditing firm used for auditing Wirecard automatically flagged events when the company is not reporting their bank statement on monthly or quarterly or even annual basis and auditing company as well as the Wirecard is unable to manipulate the auto-generated flag, both parties will restrain themselves from doing this fraud as their psychology will be triggered with their inherent Integrity with what they are supposed to deliver concerning the law of land.
There are numerous examples we can take from history including recent Panama paper revelation to Punjab National Bank fraud. The technology limitation puts a greater risk to big auditing firms because in the majority of the cases core management is unaware of the malpractice being done by a group of insider associates. Reputation risk for auditing firms is greater than their cybersecurity risk. A recent ban imposed by the Indian government over a major accounting organization is the biggest example of reputation risk. 
Blockchain technology to the rescue
How blockchain technology can play a role and help auditing firms and business houses to bring integrity from within and build a system that cannot be corruptible and detect corruption proactively?
Bitcoins can be considered as the first successful implementation of a triple entry bookkeeping mechanism in the financial industry. It's acting like a bank that cannot be corrupted by human intervention. [Bitcoins can be considered as the first successful implementation of a triple entry bookkeeping mechanism in the financial industry. According to an article published in MIT Technology Review (2018): "What makes this system theoretically tamperproof is two things: a cryptographic fingerprint unique to each block, and a "consensus protocol," the process by which the nodes in the network agree on a shared history." This in turn makes it significantly less corruptible in comparison to traditional processes.]
Our 5-century old double-entry bookkeeping mechanism has a fundamental [gaping]vulnerability that fraudsters make use of for doping fraud, which provides the ability to cross-check and verify the transaction only to the participating party, external stakeholders including auditors are at the mercy of the participating party for information disclosure.
Triple entry bookkeeping successfully solved this situation where the transaction copy is recorded on a common network where the data cannot be corrupted by anybody and associated stakeholders having permission like an auditor, financial institutions, and tax authority can retrieve data proactively eliminating the need for companies to disclose data manually.
Learn more about triple entry accounting here: https://spathion.substack.com/p/triple-entry-accounting-one-of-the
Every associated parties can have trust and transparency over transactions and themselves responsible for their action as well as defaults in performing their statutory obligations.
A real-time assessment can be obtained which enables concerned stakeholders to take quick decisions and incorporate in their action plan. They no longer have to wait for annual or quarterly reports to find the faults. 
Blockchain technology should be conceived as a networking mechanism (similar to what telegram used for building their technology system) where a copy of every transaction can be stored and nobody including the party maintaining the Infrastructure have the Power or control to manipulate the record.
Triple entry accounting network infrastructure is the future of our digital smart economies where the process will happen in the way it is supposed to happen. Blockchain Technology is deployed to prevent corruption and other malpractices humans are doing using the current loophole of our traditional accounting mechanism and legacy technologies. 
Auditing firms as well as the business houses can make use of the combination of blockchain technology and triple entry accounting for mitigating fraud happening internally, reduce the risk for penalties, prosecution, and damage to goodwill. It enhances the process of corporate governance by automating transaction- activity auditing.
The article is coauthored by Yogesh Das, an ex EY professional and Soorya Nath, he is the CEO of Spathion Labs (www.spathion.com) and Global Smart Economy working group leader at Government Blockchain Association (www.gbaglobal.org)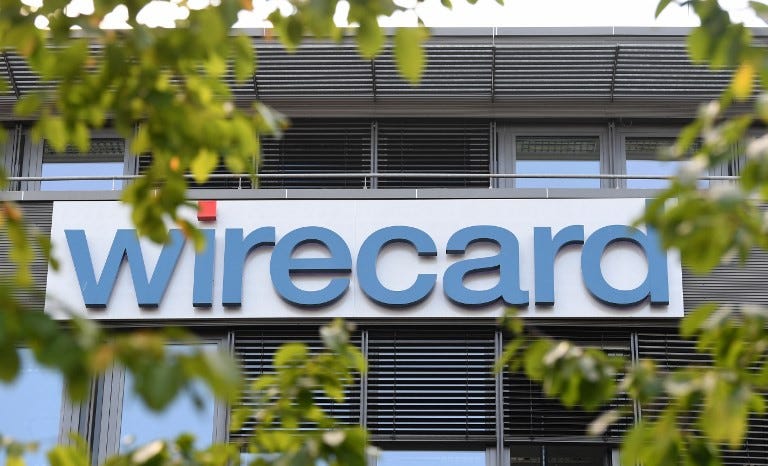 Spathion is a platform company providing blockchain-based triple entry accounting network as a service for business houses to handle their intercompany trade transactions and enable business house to secure invoice financing easily . We provide consultancy and integration services for auditing firms to administer their proceedings with business houses for audit automation and preventing organized internal auditor frauds.
Disclaimer: This article is not intended to depict any kind of bad image on accounting firms. We completely acknowledge the historic service they were doing for our economy. Auditing firms are the gatekeepers of our financial and economic stability. This article is an attempt to throw light towards their helplessness in certain situations and reflect the inherent human problem apart from organization problems. 
Every time a similar incident happens, media and industry experts start talking against auditing firms where in reality only a few associates of the organization are involved without the knowledge of the core management team. We must support and help them mitigate new age technology challenges as most of the auditing firms are not well equipped with rapid technology changes.